Rock Solid Carbon Sequestration Solutions
Transforming mineral waste into durable CO2 Storage
Hub One Project
See how historic serpentine tailings can become a powerful tool for durable carbon storage and the circular economy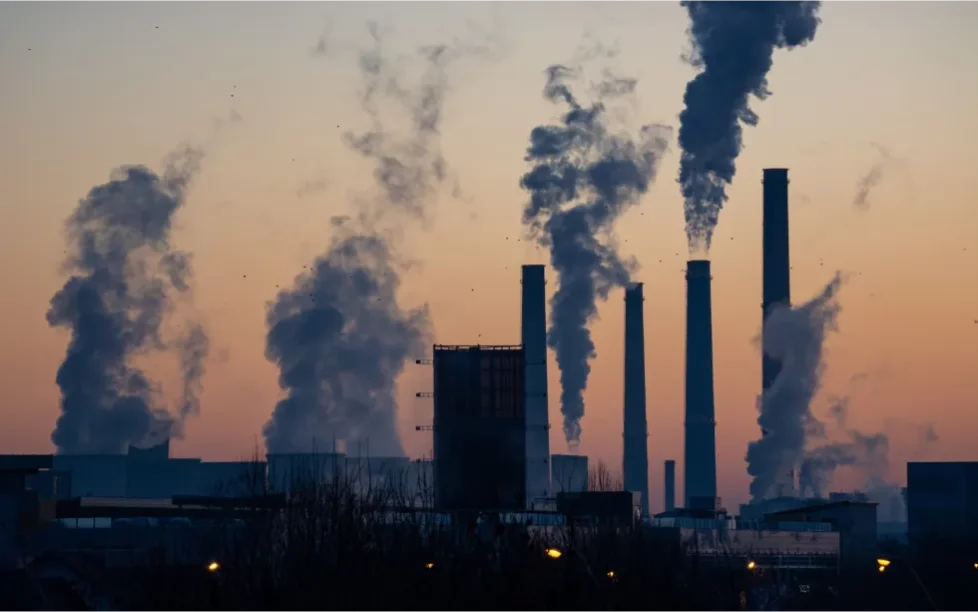 About Exterra Carbon Solutions
---
Exterra Carbon Solutions is a negative emissions technology company developing a world class solution for durable CO2 storage using mineral waste. We use an engineered approach to accelerate the natural weathering of rocks, capable of transforming mineral waste piles into large-scale carbon sinks on timescales relevant to global climate action.
We are leaders in engineered mineral carbonation and are developing the carbon accounting methodologies needed for generating trusted carbon credits with the largest standard bodies globally. In addition, as members of multiple expert committees, we help shape how standard bodies implement accounting frameworks for various CO2 mineralization technologies.
We provide industrial emitters or direct-air-capture companies with turnkey solutions for permanent, verifiable storage of their captured CO2.
Technological Highlights
1

High capacity and low cost

2

Measurable and verifiable impact

4

Wide-range of suitable mineral waste
1/ Process title
Non risus porttitor cursus mauris. Elit a ultricies aliquam velit etiam risus suspendisse et. Amet ipsum fringilla vitae pretium egestas.
CO2 storage can enable deep emission reductions and carbon removal
CO2 storage is a crucial component of the decarbonization value chain. While CO2 can be captured from a range of sources, permanently storing this CO2 is the essential enabler of large-scale emissions reductions. Technology-based approaches to removing carbon from the atmosphere, critically depend on CO2 storage for "negative emissions". As a CO2 storage project developer, Exterra collaborates with CO2 sources, mineral waste producers, and carbon credit buyers to realize meaningful decarbonization progress.
Are you looking to implement a carbon capture project and need durable and verifiable storage?

Are you producing mineral waste and looking to improve the environmental footprint of your operation?

Are you a carbon credit buyer looking for high quality, durable credits that provide a multitude of co-benefits?
Carbon Removal Credits
1

Auditable

CO2-bearing minerals are kept on-site for backfill and site rehabilitation. Our trusted credits are fully auditable.

2

Permanent

Carbonates formed lock CO2 for millenia with no reversal risk. No need for costly long-term monitoring.

3

Scalable

Process uses mature technology, has low-energy demand, and minimal plant footprintmaking it highly scalable.

4

Co-Benefits

Environmental risks from waste are reduced, projects have negative land footprint, and extracted byproducts contribute to the circular economy
Meet our founders
Olivier Dufresne

Chief Executive Officer and Co-Founder

Olivier is an experienced leader who has spent years in mine development as a mining engineer. A former investment banker, Olivier is a capital markets professional recognized for his ability to rapidly learn and think critically. He has a passion for building technologies and projects that make a concrete impact on our environment and communities. He is driven to change the face of the mining industry by developing solutions for net-zero production of minerals needed for energy transition.

See Bio

David Fennell

Chief Operating Officer and Co-Founder

David is a Professional Civil Engineer (nonpracticing) with on-site experience in all phases of large-scale mine development. He has a passion for mining and finding new ways to develop the industry's positive impacts. Currently enrolled in the Colorado School of Mines; Professional Masters in Mining Engineering and Management, and Certificate in Carbon Capture, Utilization, and Storage.

See Bio
Our

Mission

To rapidly scale low-cost, high-quality carbon removal by storing CO2 in mineral waste

Our

Vision

To enable large-scale, global decarbonization of mining and mineral processing

Our

Values

Innovative: We approach complex problems in new ways and are not afraid to build bold solutions

Integrity: Our words and actions are aligned

Quality: We focus on delivering meaningful and effective products that bring long term value

Transparent: We do not hide behind hype and lofty goals but build trust through clear and accurate communication

Engaged: We care deeply about the industry we work in and the communities our work touches, we work to understand how to make our products bring the most value.

Accountable: We take responsibility for our actions and learn from our experiences.
Any questions?
"*" indicates required fields