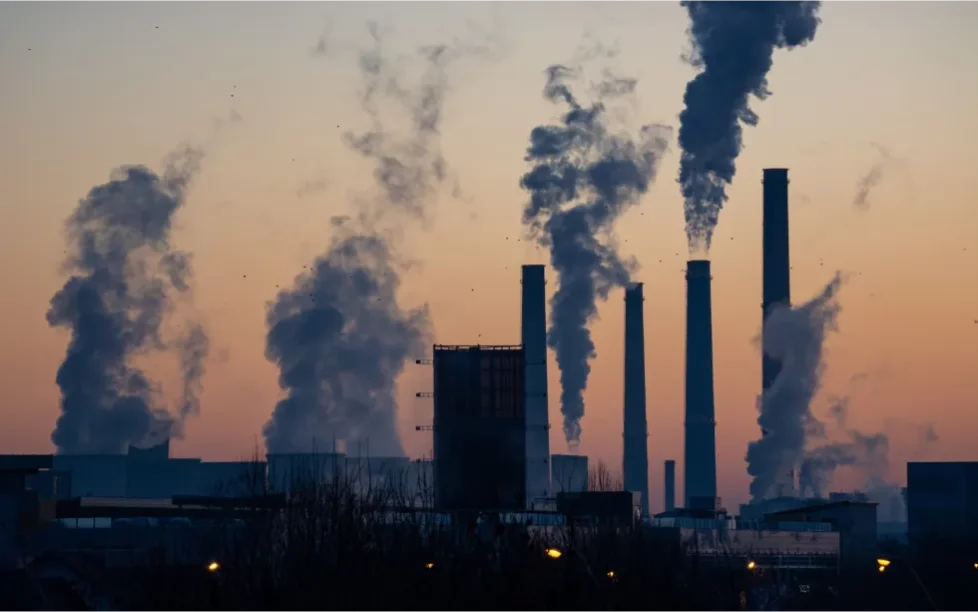 What we do
---
Exterra Carbon Solutions is a groundbreaking negative emissions technology company that pioneers engineered mineral carbonation as a method of CO2 storage. We use a unique approach to accelerate the natural weathering of rocks, transforming mineral waste piles into vast carbon sinks in a timescale relevant to global climate action.
Exterra is shaping the carbon sequestration industry by establishing carbon accounting methodologies with global standard bodies for generating trusted carbon credits. We provide industrial emitters and direct carbon capture companies with turnkey solutions for durably storing their captured CO2.
Our innovation lies in the intersection of carbon sequestration and waste valorization. We offer scalable and cost-effective solutions for durable carbon storage, as well as the production of valuable minerals needed to support the clean energy transition. Our integrated approach allows real-time monitoring of operating parameters and CO2 mineralization, providing unparalleled transparency and speeding up verification process with standards for credit generation.
Our Team
Olivier Dufresne

Chief Executive Officer and Co-Founder

Olivier is an experienced leader who has spent years in mine development as a mining engineer. A former investment banker, Olivier is recognized for his ability to rapidly learn and think critically, which made him a highly valued capital markets professional, as well as an undisputed team player. A creator of solutions and an agent of change, Olivier is now determined to transform the face of the mining industry by developing solutions for net-zero production of the minerals needed for the energy transition. He intends to achieve this through his passion for developing technologies and projects that have a tangible positive impact on our environment and our communities

See Bio

David Fennell

Chief Strategy Officer and Co-Founder

David is a Professional Civil Engineer (nonpracticing) with on-site experience in all phases of large-scale mine development. He has a passion for mining and finding new ways to develop the industry's positive impacts. Currently enrolled in the Colorado School of Mines; Professional Masters in Mining Engineering and Management, and Certificate in Carbon Capture, Utilization, and Storage.

See Bio

Tarek Chalhoub

Chief Operating Officer

Tarek is a Professional Engineer with nearly 15 years of experience in engineering, project execution and commissioning of complex mining projects. He has played a key role in his contribution of projects in the fields of gold, iron and spodumene in Canada, Mauritania, Suriname, and Ecuador. He has a passion for project delivery and motivated to make an impact on the mining industry.

See Bio
Our

Mission

Accelerate decarbonization by delivering safe, scalable, and durable solutions for CO2 storage using mineral waste.

Our

Vision

Enable large-scale, global decarbonization through the mineral value chain.

Our

Values

Innovation: We continuously seek new methods and technologies to solve complex problems and build future-ready solutions.

Integrity: We align our words with our actions, operating under the highest ethical standards.

Quality: We are committed to delivering robust, effective, and long-term solutions that bring meaningful value to our stakeholders.

Transparency: We foster trust through clear, accurate communications and by holding ourselves accountable to our stakeholders.

Engagement: We work with a deep sense of responsibility towards the industry we serve, the communities we impact, and the environment we strive to protect.

Accountability: We hold ourselves accountable for our actions, cultivating a culture of continuous learning and improvement.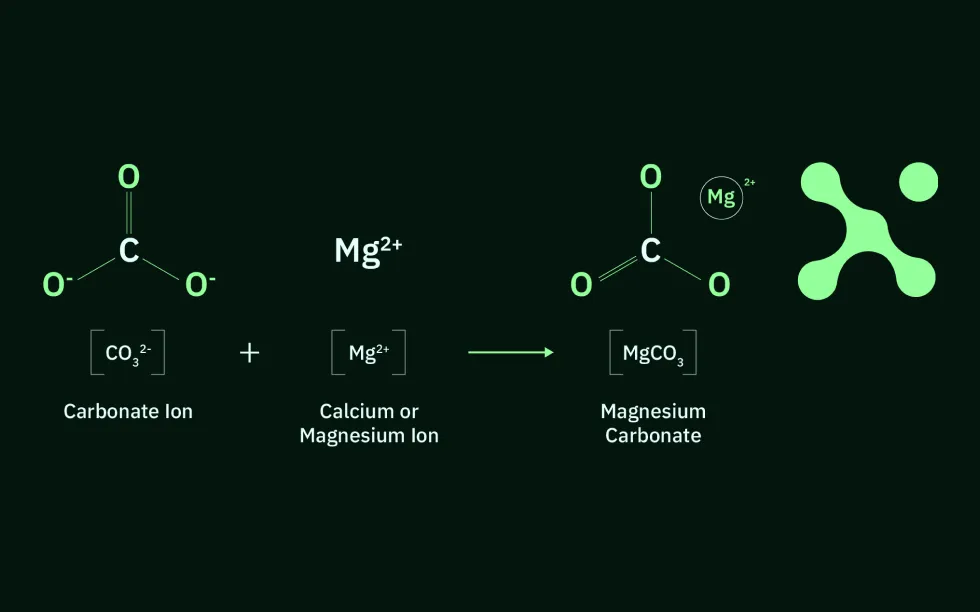 Our name
---
Our name – Exterra – represents our pursuit of ex-situ mineral carbonation projects which store carbon dioxide as a rock above the surface of the earth (terra) instead of under it.
The "X" design in Exterra represents the carbonate molecule created through our CO2 mineralization process. The diagram to the left is a visual representation of the carbonate and divalent metal ions that bind together to form a carbonate mineral.
Our story
See the key milestones in our journey to scale carbon storage using mineral waste.
Incorporation of ESG Natural Resources

Close of oversubscribed $801,000 pre-seed financing round

Initiated Carbon Accounting Methodology Development

Initiated Metallurgical Development Program

Secured mineral waste for flagship project

Bench scale testing of novel mineral carbonation technology

Company re-brand's to Exterra Carbon Solutions

Technology Scale-up to Pilot

Exterra receives C$1.3 million in grant for critical mineral extraction

Exterra's first-of-its-kind CO2 mineralization methodology receives approval and is published by Puro.Earth (Engineered Carbonation of Mineral Waste)

Close of C$2.1 million Oversubscribed SEED Financing Round
Technological Highlights
1

High capacity and low cost

2

Measurable and verifiable impact

4

Wide-range of suitable mineral waste